Our relevant product
Structures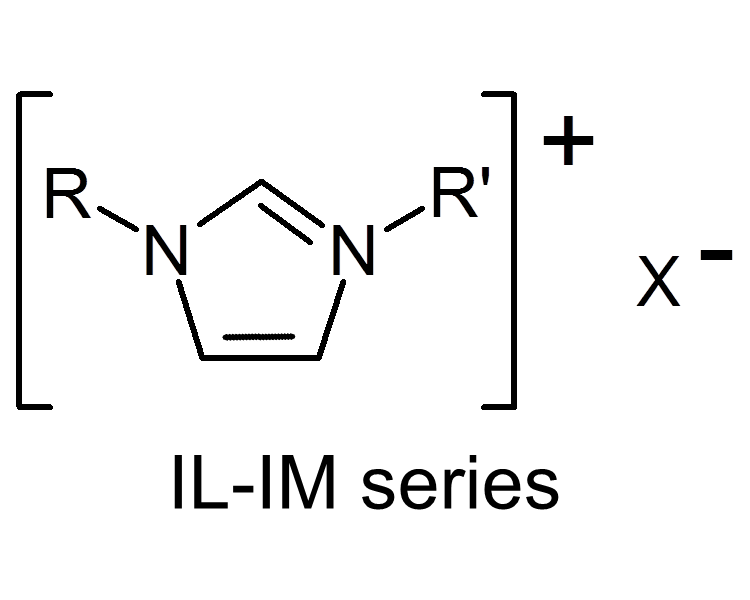 Characteristics
Ionic liquids show excellent solubility in solvents such as propylene carbonate (PC).
Ionic liquids exhibit excellent performance at low temperatures.
IL-IM1 can be used without a solvent as it is a liquid at room temperature.
Products of extremely high purity are available.
Information of our typical products
This page can be viewed by scrolling.
| Product name | Status of registration under laws concerning manufacture and use of chemical substances in various countries | Poisonous substances laws | Fire services laws |
| --- | --- | --- | --- |
| IL-IM1 | Registered (Japan, Korea, Taiwan, China) | Deleterious substance | Designated flammable goods Flammable liquids |
Physical properties
This page can be viewed by scrolling.
Product name
Melting point(℃)
Viscosity
(mPa•s)
Electric conductivity
(mS/cm)
Potential window*
IL-IM1
11
32(25℃)
13.0
-2.2 ~ +2.5
TEA・BF4
(Reference value)
367
-
11.8
-2.9 ~ +3.7
* 1M propylene carbonate solution
For product inquiries and to download a catalog,
please click the button below.