Policy on Responsible Care Activities
(Safety, Health, Environment and Quality)
Koei Chemical's core philosophy is as follows;
"We aggressively act to grow our business by mobilizing all the available intelligence and energy with prime
importance on credibility and integrity."
"We shall contribute to the development of society through providing valuable products, solutions and innovative
technology."
In accordance with this core philosophy, we will work on the following matters regarding safety, health,
environment and quality as our top priorities in order to contribute to the sustainable development of society and
our own growth.

1.We will maintain safe and stable operations by realizing zero-accident, zero-injury performance and
"Making safety our first priority."

2.We will ensure the safety of our employees, neighboring communities, and other stakeholders through
risk-based continual improvement of our performance in occupational safety and health, industrial safety and
disaster prevention, and other related areas, as well as the security of our facilities, processes and
technologies.

3.We will work to ensure environmental and human health and safety throughout the life cycle of our products
by promoting continual improvement in chemicals safety and product stewardship across the supply chain,
and enhancing our chemicals management system.

4.We will work to protect the environment through continual improvement of our environmental performance
throughout the life cycle of our products, from development to disposal, and address climate change and
related.

5.We will provide safe and reliable products and services that our customers can use safely and with
confidence.

6.We will not only comply with all domestic and international laws, regulations, and ordinances, but also work
to use best practices through our voluntary initiatives.

7.We will disclose information and engage in dialogue with society to ensure we meet society's expectations,
respond to its interests, and remain accountable to the same.

8.We will contribute to sustainable development of society by improving our performance, expanding business
opportunities, as well as developing and providing innovative technologies and other solutions to address
social challenges.



Revised : April 1st, 2022
Koei Chemical Company, Limited
President: NISHIMOTO Ray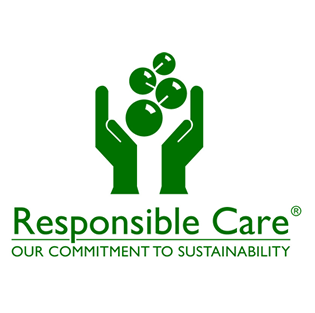 What's "Responsible Care"?
The global chemical industry is working voluntarily to protect health, safety and the environment through every process from the development of chemical substances, their manufacture, distribution, use and final consumption to disposal as well as engaging in dialogue and communication with the public by openly disclosing performance. These initiatives are called "Responsible Care".
Responsible Care Activities
CSR Report